see what our clients say ...

"Working with Ken at ROI (Reverse Online Interactive) has been one of the best business decisions we have made. His boutique services in PPC, SEO and Social Media Marketing has helped us dramatically increase our online business. He is up-to-date and well-informed in the interactive marketing world and gives us pertinent and honest recommendations of products he feels will help our online branding or be of no use to our particular market. From working on creative for an email campaign to a social media campaign to keywords for a new ad campaign, Ken is always available to give his expert opinion and suggestions. He has the ability to look beyond numbers and analytics and understand what his clients' needs are in reaching their ideal customers."
Zele Avradopoulos
Social Media Admin
Hitchcock Shoes

"I've worked with Ken for the last 8 years as he has managed National's PPC and SEOcampaigns. He's great, very friendly and always insightful. Ken possesses vast knowledge on both SEO and PPC which he applies to our business objectives. He keeps me informed on our account activity and knowing his undivided attention and professional expertise is just a phone call away is comforting in the rapid, ever-changing world of search. Ken and I have built a partnership on trust so I know he is making sound decisions for our campaigns on a daily basis as well as evaluating the latest search techniques that he can apply to grow our business. Ken took the time to get to know our company and its objectives and as a result our campaigns stay fresh, our brand continues to elevate and I have the utmost confidence in our PPC and SEO strategy. Thanks for all you do, Ken. I truly appreciate it!"

Liz Meyer
Interactive Marketing Manager
National Office Furniture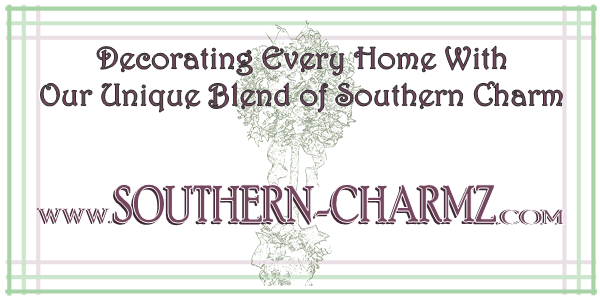 "ROI Marketing continues to exceed Southern Charmz Interiors' expectations at every turn. Words cannot emphasize enough, how our selection of ROI Marketing has positively impacted our business. Within months of working with ROI Marketing, Southern-Charmz.com vaulted over our online retail competitors to top search listings for many of our targeted product offerings. One of our designer southern-charmz.com products was selected to appear in a Springtime Lifestyle Segment with Chassie Post on NBC's "TODAY" Show because she saw our #1 lisitng and thus our website when searching on Google for products to showcase ~~ talk about hitting the a big leagues! Ken has a fantastic team and it is clearly evident how they strive to be the best in their industry on a daily basis. Ken's tremendous industry proficiencies propel his team to distinction and his honesty, follow-through and utter excitement for staying up-to-the-minute in internet marketing are characteristics rarely found in the industry. Southern-Charmz.com made the RIGHT decision to entrust our online business to ROI Marketing. Start with reverseonlineinteractive.com and your business will be sure to find its' own successful 'TODAY moment', too!"
Southern Charmz Interiors

"Ken Magee has been instrumental in helping us to identify the ideal keywords and strategies to put us ahead of curve with our online marketing efforts. Ken initially assisted in targeting the most valuable and profitable keywords based on our lengthy discussions and his understanding of our business. The structure of our PPC campaign that Ken designed has allowed us to maintain top positioning with our ads at a minimal cost. We have continued to enjoy a marketing advantage over our competitors but most importantly have seen steady growth of our business due to Ken's efforts. Ken has been a valuable member of our team."
Steven Schneider
Kramer Industries, Inc.
"I've known Ken for a little over 8 years and know that he's very knowledgeable in all areas of online marketing. By staying up to date on the latest developments in PPC, SEO and Social Media Marketing, Ken is able to provide honest and accurate recommendations to his clients taking many time consuming marketing burdens off of their plate. He takes the time to get to know his customers and their goals and then designs an online marketing plan that will best help them accomplish those goals. He truly works to help his clients put their best foot forward in business. He's dependable, friendly and someone you can count on to go that extra mile."
Leigh Silverstein
TWTH Consulting
To learn more about how ROI MARKETING can help your business please email us or call 919-244-4299 for a free consultation TODAY !